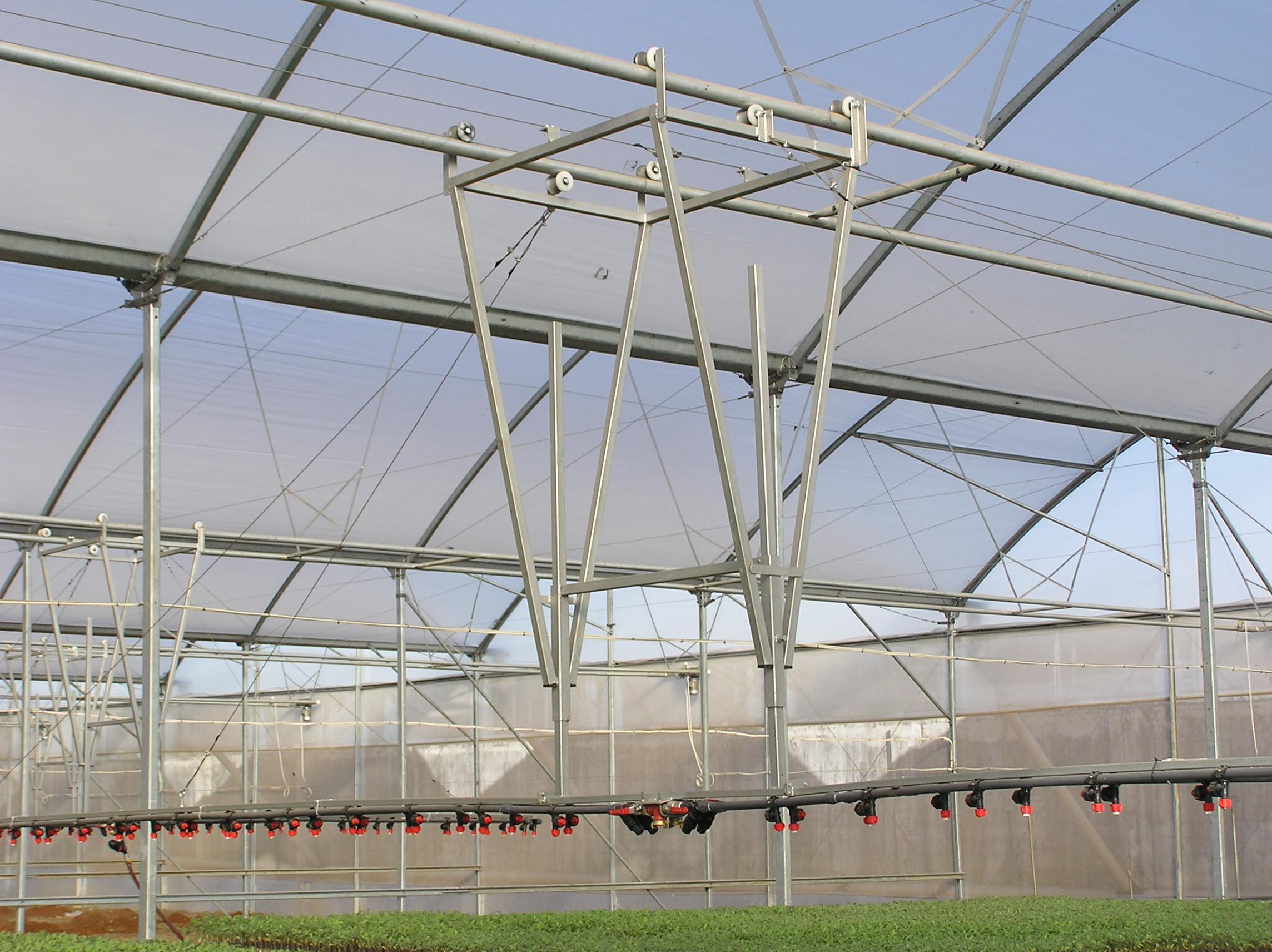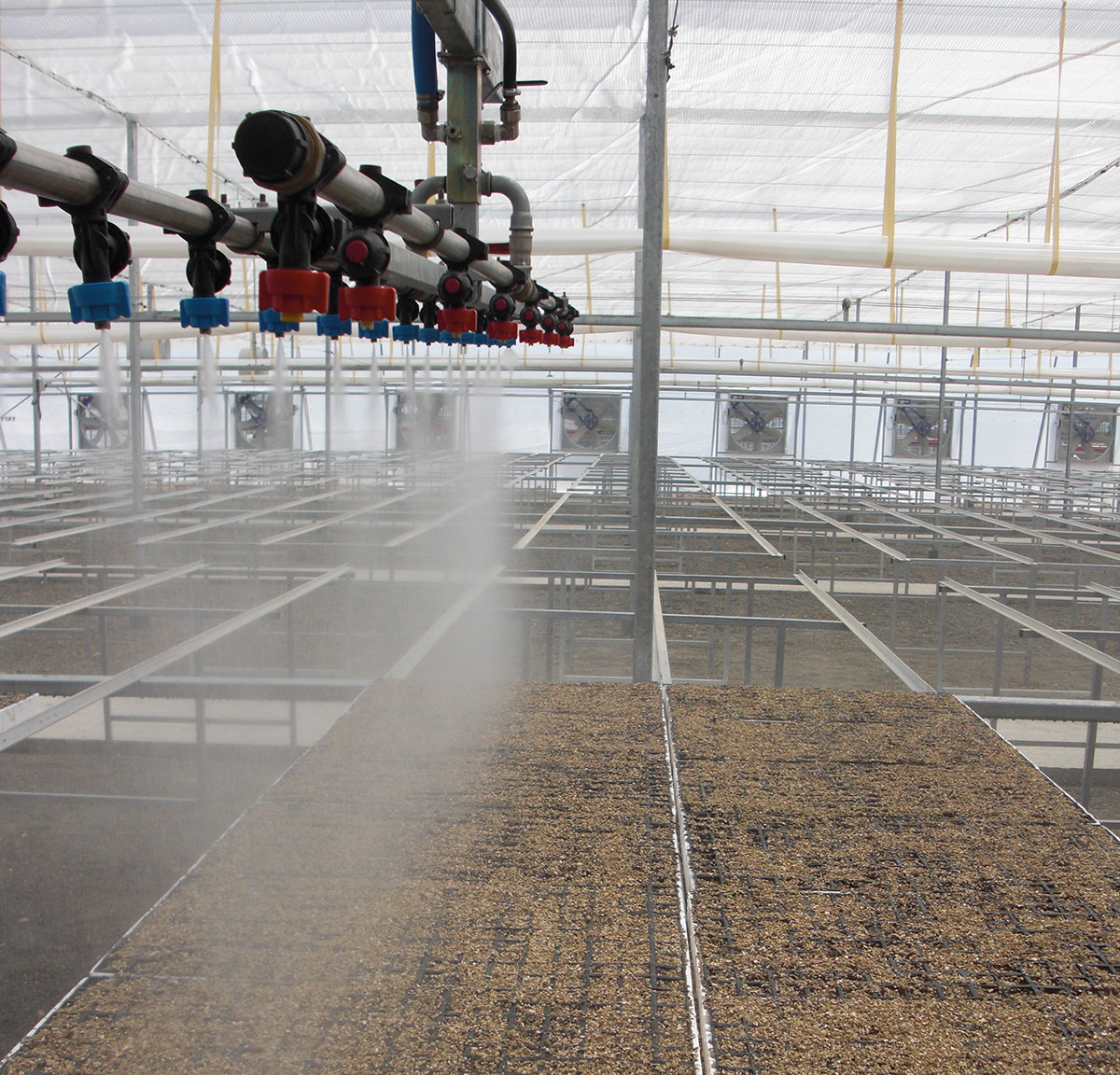 Watering booms consist of modular aluminum profiles with a standard height of 120 mm to avoid possible bending, They are built independently from the greenhouse construction. The booms are implemented safely inside the profile without noise thanks to the special vulkollan wheels. The system is light and easy to install. The full operational control panel with a touch screen is graphically intuitive and allows an immediate programming.
Download PDF
Specifications
Machine Composition:
Double rail in aluminum with integrated wheels running cavity
Recoil system cart in steel complete with 4 vulkollan coated bearings
Irrigation bar pulling in steel complete with 4 vulkollan coated bearings
Self-driven head (motor 0,37 kW) that activates the steel cable for cart's pulling
A watering system with a double pipe in stainless steel, adjustable height
Main water pipe diam. 40 mm
Recoil unit with pulleys
End switch on both greenhouse and walls
Manual Valves for left and right irrigation
Extra nozzles on sides
Control panel with touch screen display
Expert Project Review
Want to learn what is the most effective approach for your project? Schedule a cost benefit demonstration call with Azrom's expert.