Customized for Your Industry
Nurseries come in all shapes and sizes, whether growing for retail, wholesale, or as a private nursery. Plants grown at a nursery are even more diverse. Nursery greenhouses are used for propagation, growing out, and retail sale. Azrom has been building custom nurseries for decades.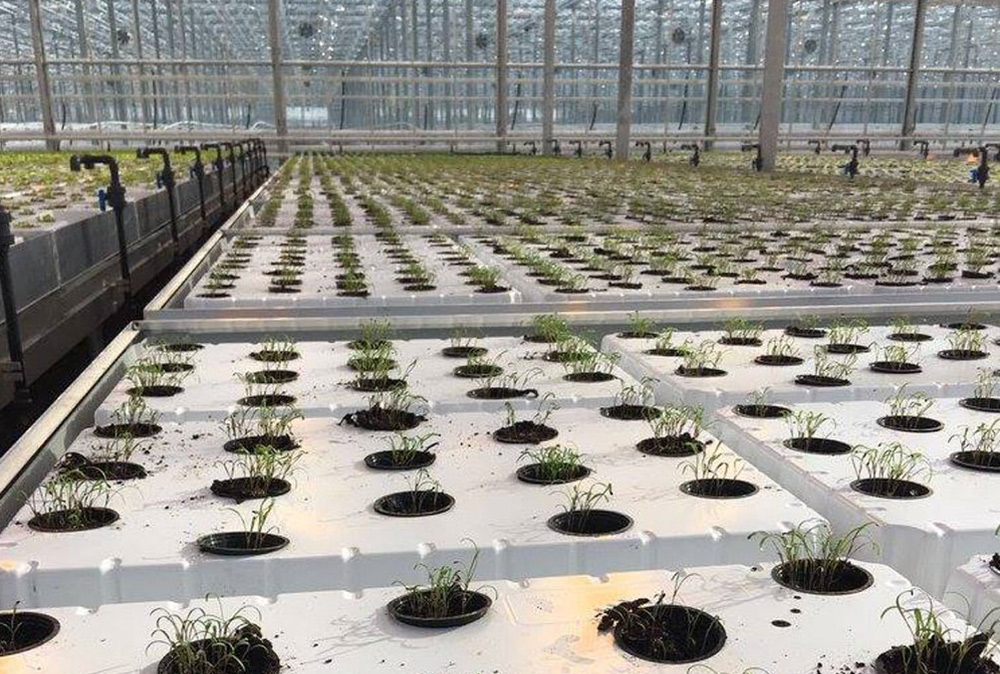 Innovative Solutions
Requirements for nurseries are different than other sectors. The watering system, growing tables, and equipment are specialized in order to grow seedlings. Our rolling benches in the growth platform create an efficient environment for employees. Up to four crops can be grown under one roof, and maintain separate internal zones. We also design treatment systems for recycling and reusing water.
And More
Azrom can build standalone nurseries or add-on nurseries to existing operations. Our facilities offer quick return on investment, are environmentally friendly, offer long-term durability, and are easy to clean.
Expert Project Review
Want to learn what is the most effective approach for your project? Schedule a cost benefit demonstration call with Azrom's expert.