Customized for Your Industry
Several different methods are used for growing herbs and greens, including hydroponics or traditional dirt methods. At Azrom we focus on hydroponics and have a deep water culture. Our specialists have found that hydroponics is more natural, is easier to control the input to the plants, and allows for a higher yield.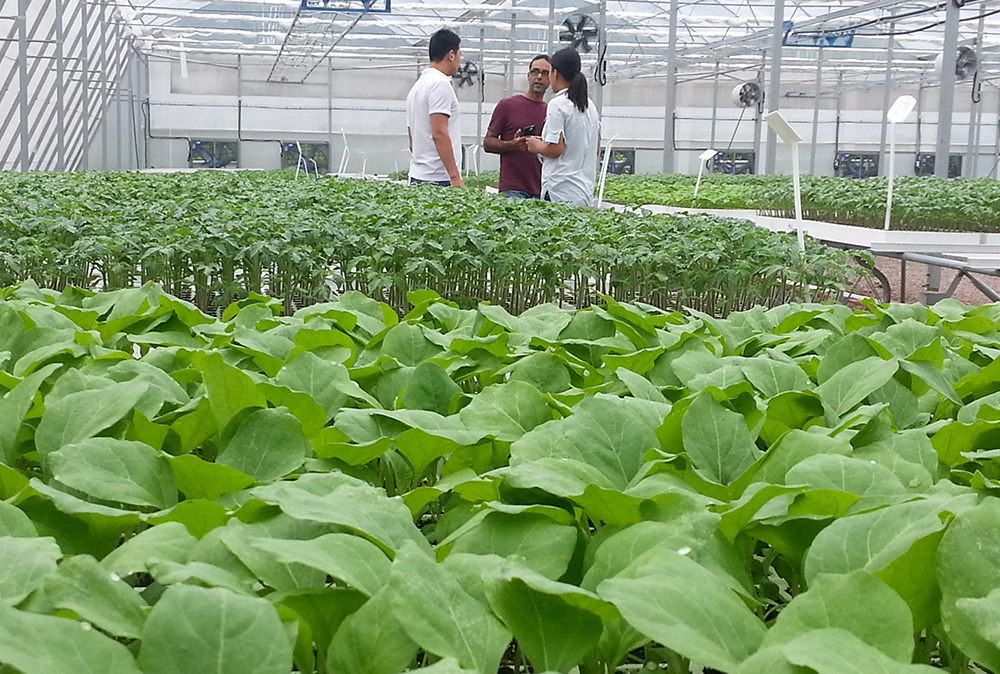 Innovative Solutions
We implement revolutionary water sterilization and recycling system, and this also improved our hydroponic systems. Pathogens and parasites are mechanically removed without altering the content and nature of nutrients. Growers also see a tremendous cost savings on water and fertilizers. Disinfecting hydroponic systems is a simple process, creating higher sanitary conditions.
And More
Our mark of distinction is our ability to come up with innovative and creative solutions that meet the most challenging demands. We are shaping agriculture around the world, and hydroponics is another area where we are leading innovation and design to create better solutions.
Expert Project Review
Want to learn what is the most effective approach for your project? Schedule a cost benefit demonstration call with Azrom's expert.