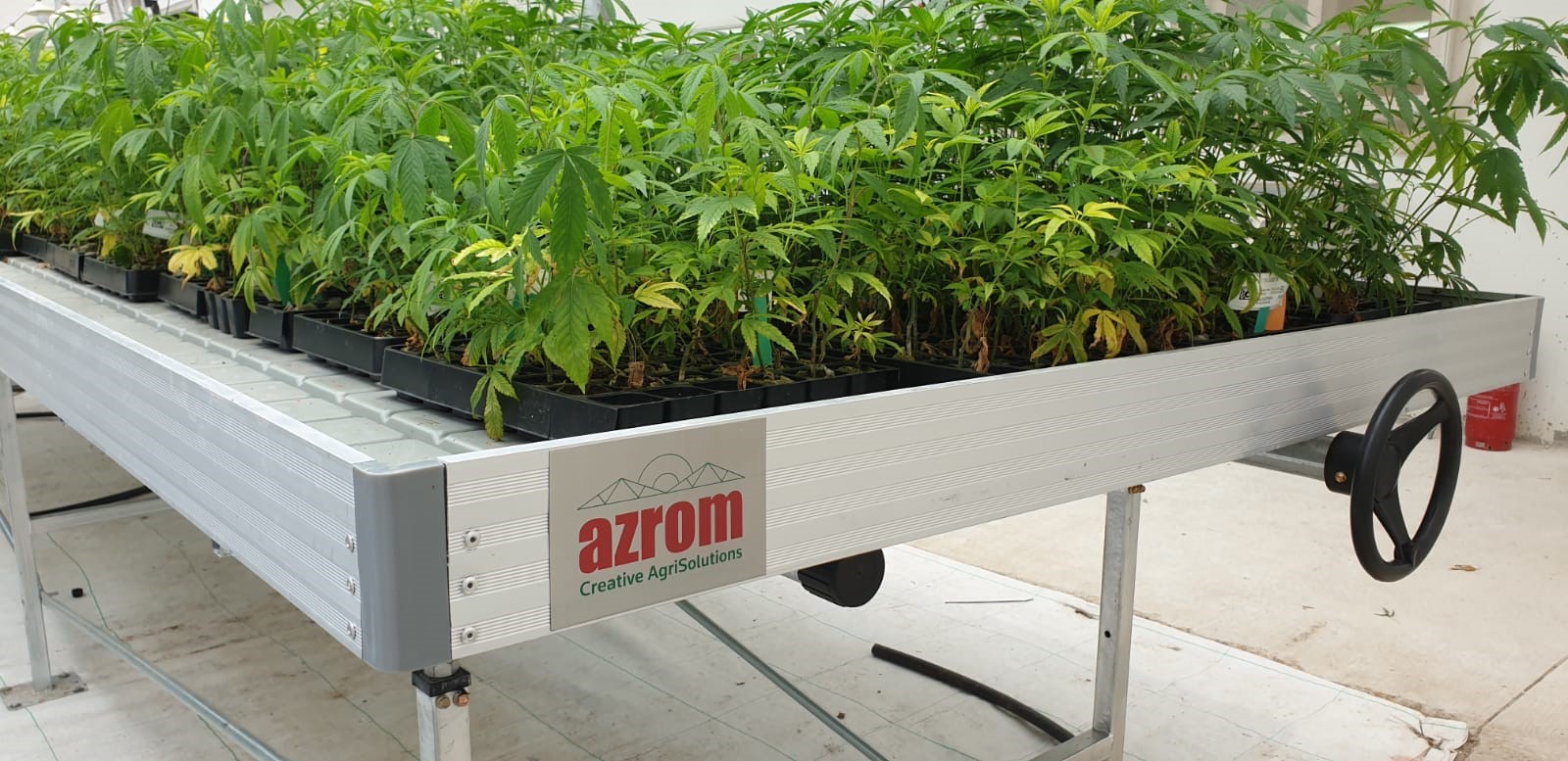 Ebb flow rolling system
Azrom will deliver Alu-rolling bench system, incl. plastic trays and aluminum supports
Profile W6/110.
Dimension: Width depends on sector 8.50/5.5 m long 1.83 m wide
height adjustment. for mounting on a concrete surface.
Including galvanized cross pipes, incl. rolling pipes d- 5l mm.
inner height. 5.5 cm. 52 cm movable. transverse spacing 50 cm.
Alu-headpieces are welded 0,50 m long 1,83 m wide'
the rest must be riveted at the building site,
plastic-plate/tray, made of 3 mm with 1 sump and glue
TOTAL BENCH HEIGHT 80 cm
Download PDF
Specification
In additional the scope includes:
Securing-s, against shifting
Plastic filter for valve sump
1-way valve
The plastic-plates/trays will be delivered in several
parts and must be glued by the customer.
Expert Project Review
Want to learn what is the most effective approach for your project? Schedule a cost benefit demonstration call with Azrom's expert.