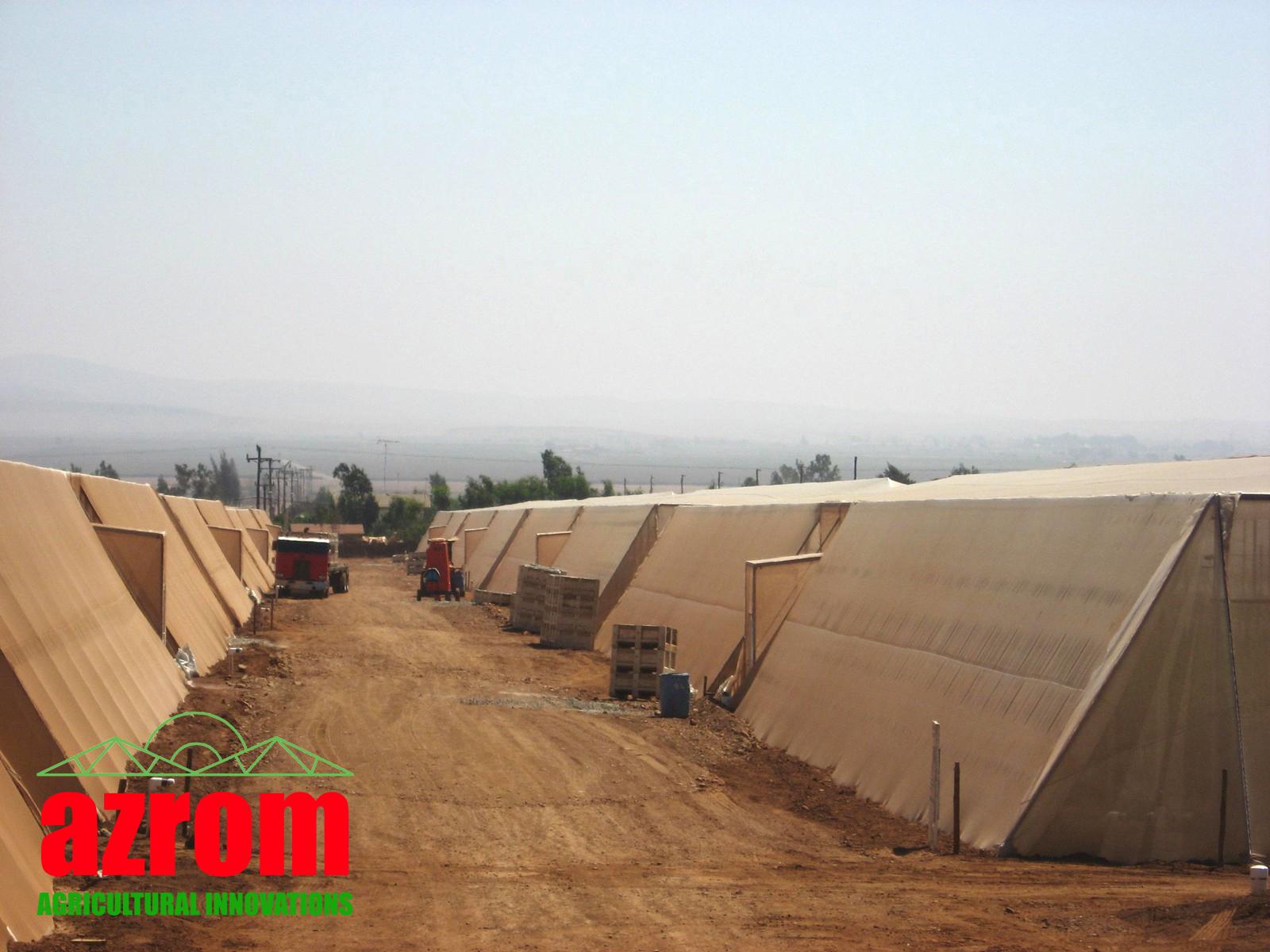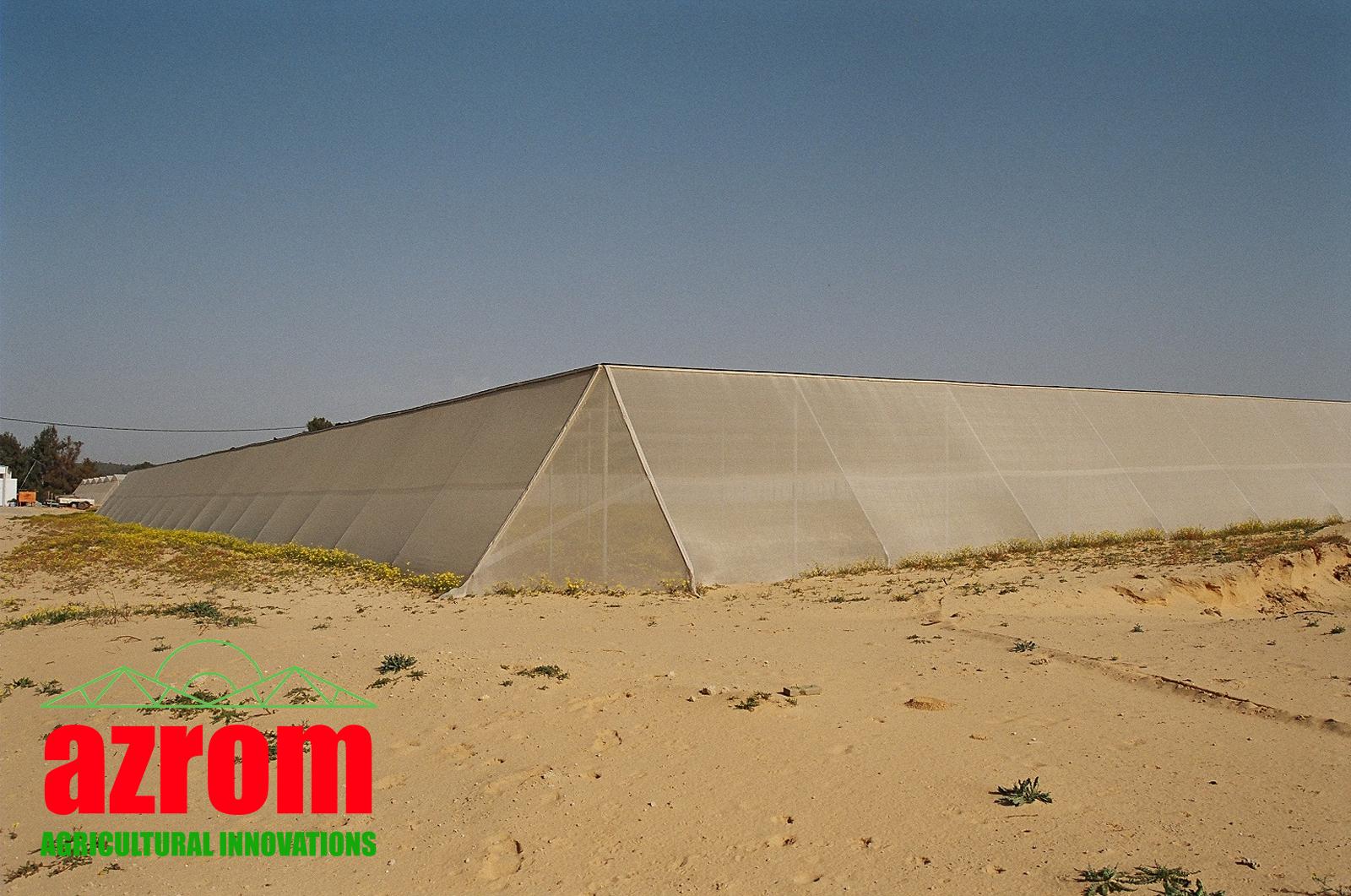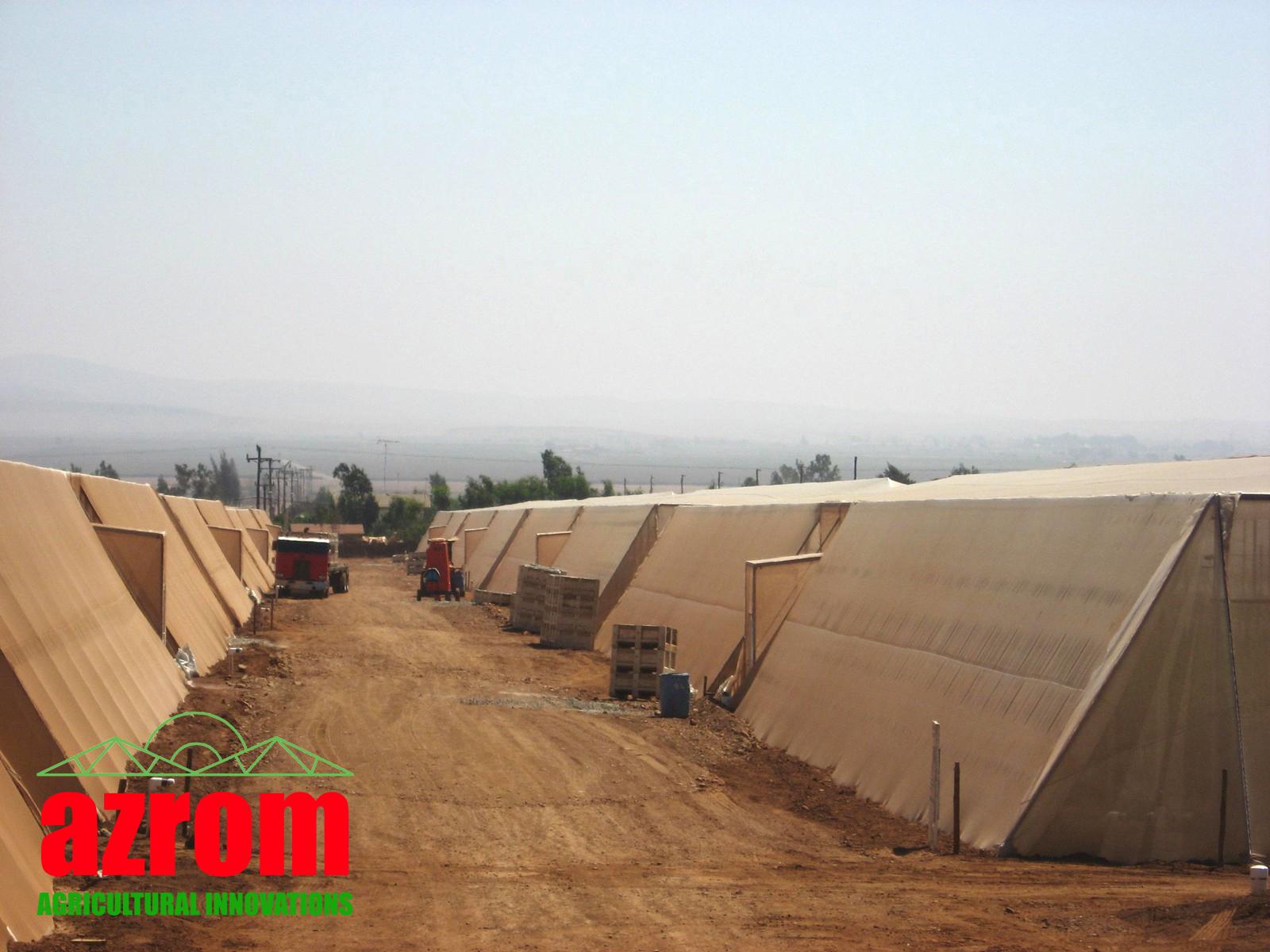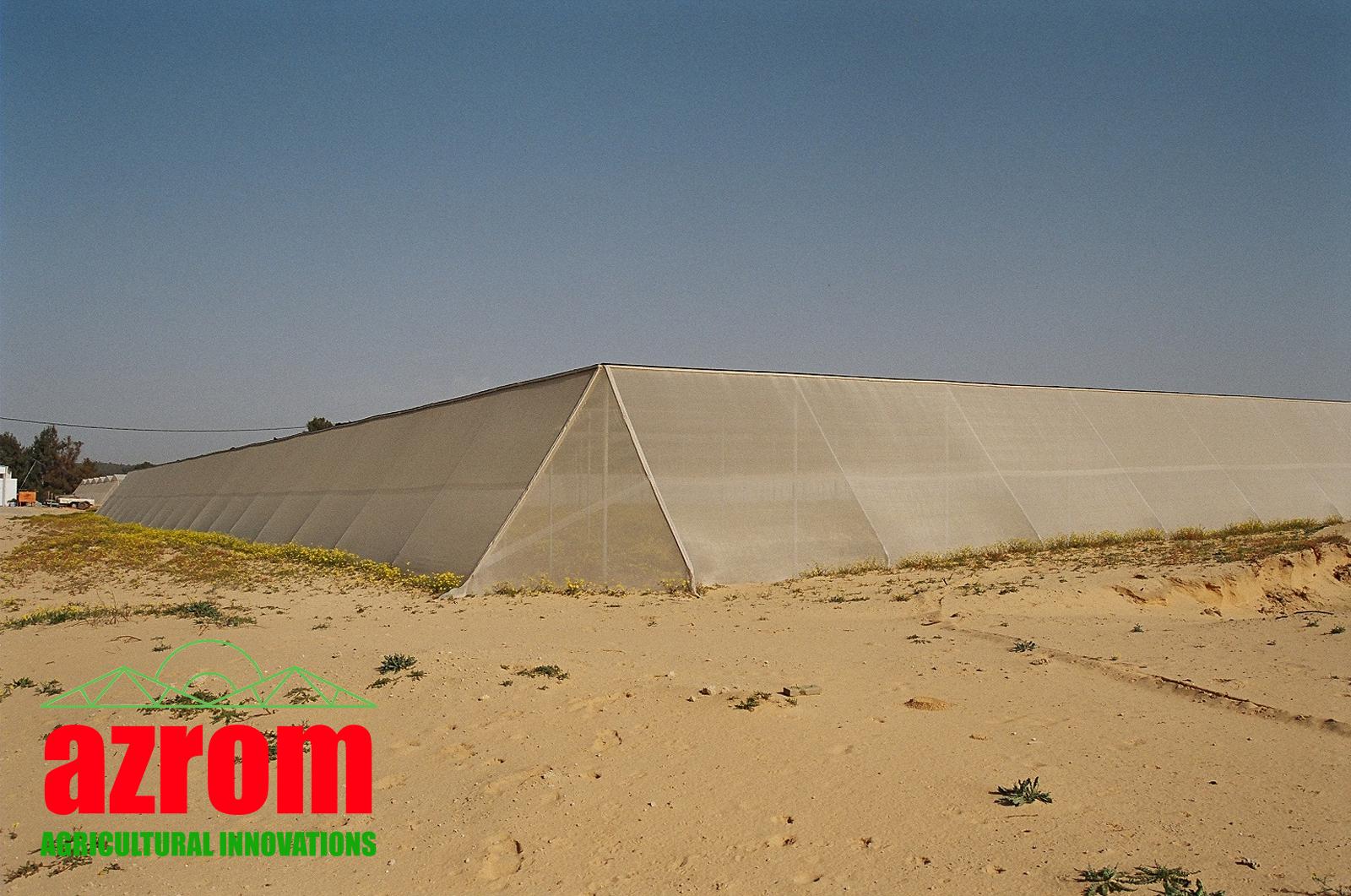 The Coral Shany is designed to withstand temperate climate conditions and to provide full protection against insects. The main characteristic of the unique net house is a double sloped roof.
The Coral Shany is suitable for growing all kinds of crops. It has been designed in accordance with the Israeli and European Greenhouse standards and has been approved by the Israeli Ministry of Agriculture.
Download PDF
Specifications
High Column Height:
5 meters.
Low Column Height:
4 meters.
Span between Columns:
8 meters.
Capable of withstanding wind gusts of:
120 km/h.
Capable of bearing trellising loads up to:
25 kg/m².
Netting is attached to the structure with locking profiles and springs.
The Net House frame is manufactured from R.H.S. profiles.
Optional flat roof.
Covered with insect proof & shade netting.
Expert Project Review
Want to learn what is the most effective approach for your project? Schedule a cost benefit demonstration call with Azrom's expert.